Anijar, K. (2003) Teaching Toward the 24th Century: Star trek as Social Curriculum (Pedagogy and popular culture) New York, Farmer Press

Chapter 4: 'Klingon as Curriculum'

In this chapter the author discusses the Klingon language and 'culture' and the benefits of language acquisition. It is stated that Klingon is the fastest growing language on the planet; a statement that left me wondering 'Why?' While speaking a second language is globally acknowledged as having cognitive benefits, I am skeptical as to the benefit of speaking Klingon. The author goes on to discuss the fact that languages, by their very nature are dripping with cultural ties, and portrays this fact as a negative. It is also stated that learning a second language is generally considered a chore; and that Klingon (as Esperanto) can alleviate any social or cultural barriers and is 'fun to learn'. I see little validity in these statements, as, when we go on to read the remainder of the chapter, the author makes mention of Klingon as a society, and compares it to militia, warriors and gangs…if these aren't cultural barriers I don't know what are. Research shows that bilinguals score higher on tests, do well academically and ultimately earn more money. This chapter presents the possibility that being fluent in Klingon has the same benefits. Klingon is not a real culture, nor is it a valid language. Klingon is a metaphor for a militant world – a make-believe world – a world of power and control. I fail to see how this is beneficial educationally or otherwise.

Chapter 5: 'Resistance is Futile'

Utilizing Star Trek as an ongoing metaphor, as well as the movie 'Men in Black', the author discusses quite monotonously, that the term alien is based on perspective. The predominant sense that English, white and mostly male dictate the rules and are resistant and impervious to change or "invasion" is presented as being pervasive and highly protected within the North American culture. The obvious reference to the same being said of any other culture and the sudden awareness of the Arayan state that they too are aliens depending on which side of the border one comes from and who has the greatest control is also indicated. The references to harsh and non-inclusive racist language, cultural trends and specific individuals and quotations is implied by the author to be reflective of an oppressive and reactionary North American culture and appears to completely and naively dismiss and ignore the acceptance and promotion of an integrative society of multiculturalism. The idea that resistance to assimilation of cultures is futile and dangerous fails to acknowledge Canadian ideals related to a society with governmental policies of multiculturalism, two official languages and equal hiring practices.

Powered by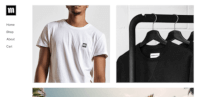 Create your own unique website with customizable templates.