With a PR team to rival that of the Kardashians, a knack for bringing a crowd to its feet, and an unparalleled ego that leads him to make outlandish statements and exalt himself to 'Godlihood', there is no doubt that Kanye West could convince the general public to believe anything he said.

While his announcement may have been spontaneous and bizarre to say the least, anything that gets the country talking about who should or even more so who shouldn't be running the country the better.
Trump is a great voice to stir the pot; however I'm not so sure he would be the best senior statesman to give a speech at the UN.

If politics is defined as - Politics (from Greek: πολιτικός politikos, definition "of, for, or relating to citizens") is the practice and theory of influencing other people (Wikipedia.org), then Kanye nailed it!

What a testament to the power of pop culture! If our politicians were half as engaging and enigmatic as Kanye, or had the ability to persuade and entrance an audience as he does, then perhaps more people would be interested in the political climate. Look at the statistics…While many of us, when asked what we value most about living in Canada would say 'freedom' or 'democracy', fact is that in the last election, voter turnout dropped to 61% (down from 75.3% in 1988). What does that say about our political climate and our politicians? Why are Canadians rejecting the opportunity to help shape and grow our great country and lead our youth to be a part of it? Maybe if Kanye was running here in Canada, more people would vote! And if this little guy was his opponent, he'd have to bring his A-Game!

Powered by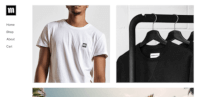 Create your own unique website with customizable templates.