After reading Sarma's article, I was compelled to reflect upon humour and it's utilization in communicating information and opinion from the otherwise very serious political arena.

Making fun of politics is undeniably a dominant part of the North American and European culture. Political humour can craft serious political/social observation and commentary at the same time. Parody images are widely used in on-line media forums and are often the main source of information for many (Sarma, 2015). When I think back to my days growing up in England, (a country bound together by humour and satire) I have to admit that much of what I remember of politics (the good old days of Margaret Thatcher and the Conservatives) came from a satirical source; potentially littered with inaccuracies, but engaging and informative nonetheless.

Sarma speaks of anecdotal and accidental knowledge, and the resulting fragmentation of information (Sarma, 2015). While this may be the case, the world of satire made politics accessible to me and many others, and still does today. A Sarma states, parody often constitutes our everyday understanding of and engagement with the world (Sarma, 2015). In other words, we make sense of (world politics) through use of humour. Utilizing collage-making is part of this process. In creating art, we are able to look at serious issues through the lens of humour and thus make sense of it on a level otherwise unavailable to many.

How does this pertain to education? Not only can we share satire and parody I our classrooms to inform students of serious issues in a fun, engaging and accessible way, but we can involve them in the creation of such. We live in a maker-culture, and the use of collage as a means of expressing knowledge and opinion, and tying it to humor, is an excellent vehicle for our students to demonstrate their understanding.

Here are some great resources and source of information for teaching politics through satire:

http://www.pbs.org/now/classroom/satire.html

http://www.rebeccaglazier.net/wp-content/uploads/2014/07/Satire-Paper.pdf.pdf

http://www.readwritethink.org/classroom-resources/lesson-plans/analyzing-purpose-meaning-political-794.html

http://www.loc.gov/teachers/classroommaterials/presentationsandactivities/activities/political-cartoon/resources.html

Sarma, S. (2015).

Collage: An Art-inspired Methodology for Studying Laughter in World Politics

.

Caso and Hamilton (p.110-119).
Powered by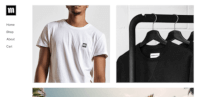 Create your own unique website with customizable templates.